Welcome to Lotus Speech Canada!
LOTUS SPEECH 2016 ANNUAL GENERAL MEETING
Lotus Speech Canada will hold its 2016 AGM on Saturday February 27th at 4:00 pm in Vancouver, BC. Please let us know if you are interested in attending by emailing us at info@lotusspeech.ca.
On December 23, 2015, HH Kyabje Taklung Tsetrul Rinpoche passed into parinirvana in Bodhgaya, India. He was the Supreme Head of the Nyingma Lineage and the principal lineage holder of the Northern Treasures lineage. Kyabje Taklung Tsetrul Rinpoche bestowed empowerments at Shechen in Bodhgaya only days before his passing. Khyentse Yangsi Rinpoche reminded us: "It is through our merit and unwavering dedication that we have had the great fortune of receiving His Holiness' guidance and blessings. We must remember that the Guru truly never leaves us." (read more)
Under the direction of Changling Rinpoche, who lives and teaches at Shechen Monastery in Nepal, Lotus Speech Canada is a community of Buddhist practitioners who follow and practice the Tibetan Nyingma tradition teachings of HH Dilgo Khyentse Rinpoche, the Northern Treasures lineage, and the Rechung Kagyu Lineage.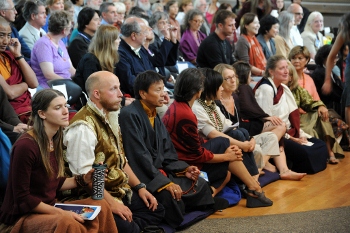 The Lotus Speech Transcription Project: It is Rinpoche's aspiration that the teachings reach as many people as possible. To facilitate this we are transcribing all of his current and past teachings. If you are interested in participating in this project please contact us at: lotusspeech@dccnet.com.
Lotus Speech Canada is currently reviewing our structure, vision and plans. In the future we hope to offer more programs and opportunities to become involved.
Please enjoy exploring our website and feel free to contact us at any time.

View our privacy policy.